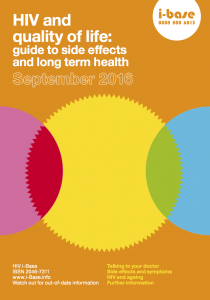 HIV i-Base
This guide has been written by people who are HIV positive. i-Base have taken many of these treatments and experienced many of the side effects
They also understand some of the practical difficulties of being a patient.
Although you may have trouble with one treatment, there is nearly always something you can do about it. This includes using another drug to treat the side effect, changing to another HIV drug, or, sometimes, altering the dose.