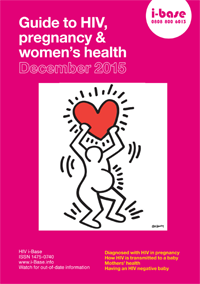 HIV i-Base
This is the 7th edition of the i-Base pregnancy guide. Important changes in the guide because of new research include:
HIV treatment is now routinely recommended for everyone this includes pregnant women.
Your CD4 count is no longer used to decide when to start treatment.
New information about safe conception for couples where one is HIV positive and the other HIV negative. This is about having an undetectable viral load.