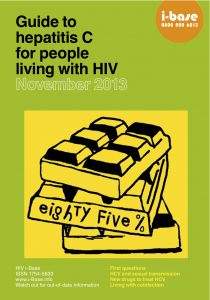 HIV i-Base
Any diagnosis can be difficult and having two infections can be more stressful.
The information in this guide should help you feel more in control of some of the treatment choices so that you can focus on other things you want to do in life.
What is hepatitis C? New drugs and treatment. Testing, diagnosis and monitoring. FibroScan and biopsy. Living with hepatitis C coinfection.