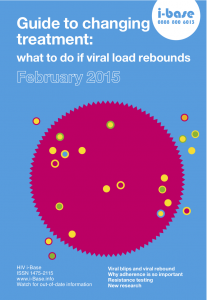 HIV i-Base
This booklet about changing HIV treatment and drug resistance was completely revised.
It explains when and why treatment needs to be changed, which tests are used and what the results mean, how to choose drugs for the next combination and how to help make sure the next treatment will work well.
It also includes information about new drugs in development and other research.
Second-line therapy and drug resistance. Why treatment stops working and when to change.